August 16, 2023
•
9 Minutes
How scale-ups like Monta prioritise climate in growth strategy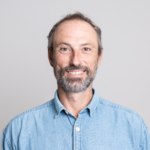 By Jonas Maltha
Decarbonisation may be the first step in the journey to a sustainable way of life on earth, but it's also just the first step in a path that is still being laid.
Even software companies that are ahead on emissions mapping, like EV-charging platform business Monta, are learning that the process is still messy and, in a race against time, progress is better than perfection.
In our latest interview with ambitious, proactive companies putting the climate agenda first, we speak with Monta Head of Growth, Dragos Petria, who is leading the company's carbon footprint tracking and ESG reporting efforts.
We dive into how the team is improving the quality of its reporting, learnings along the way and how cases like the Redd+ furore suggest we need to find a balance between cynicism and pragmatism in our industry if we want to bring everyone over the line in time.
"In our minds, it's better to get started on this process sooner rather than later. With reductions being the first and optimal goal, you first need to measure. Because if we don't know what our emissions are, there's nothing we can do." – Dragos Petria, Monta Head of Growth
Getting started > getting it 100% right
Even for software companies like Monta, which typically have a relatively 'simple' carbon footprint, mapping emissions is not a straightforward process.
The fact that companies are doing this for the first time, a lack of centralised climate data within organisations plus a reliance on third parties means there is some necessary guesswork involved for now.
So what should be the focus amid the short-term realities of building a young, fast-growing company?
Monta chose to prioritise gathering high-quality data from the biggest carbon centres to begin with. In their case travel is the biggest category, so they spent time drilling into detail here, for example, calculating miles travelled per flight across the entire business rather than the simpler metric of cost per flight.
On the other hand, they decided not to spend too much time (for now) figuring out the impact of 15kg of cucumbers ordered for the Christmas party or tackling the challenge of nailing exact impact of electricity and heating consumption in a shared office space.
That said, they have been able to precisely calculate the consumption for their Copenhagen headquarters. They've also made educated estimates (again, for now) for shared spaces in London, Berlin, Oslo and Paris. Hopefully, in time, third parties will get better at sharing information.
With all that in place, Monta can now begin improving data gathering across all categories: business travel, employee commuting, suppliers, transportation, waste, cloud servers and in-person events.
Dragos sees this as an iterative process that will only get stronger as they build internal systems to refine reporting – ultimately enabling them to make climate-positive decisions that will scale the business into a sustainable future.
"I would still like to improve our data gathering. For these bigger carbon centres, we put in the extra effort where it was of course feasible, but there's a limit to how much you can go into detail," says Dragos.
The most important thing is getting started.
The nature of young, fast-growing companies like Monta, where the headcount more than doubled over the course of 2022 and continues to climb, means making long-term targets can be difficult.
Monta is still digesting the findings of its emissions mapping and is figuring out what targets make most sense for its business. To mitigate that in the short term, however, the company voluntarily offsets 16 tonnes of carbon per employee annually, double what they estimate each individual's footprint to be.
The company's offsetting includes a mixture of reduction and capture: direct air capture, carbon cure concrete mineralisation, afforestation, Redd+ projects and industrial emissions capture.
Dragos says that since Monta is offsetting more than it consumes, on an estimation basis at least. He wants to focus on improving the quality of offsetting measures the company is investing in, which it does through Patch, a platform that helps companies access the voluntary carbon market.
In a market where not all credits are created equal, companies like Monta want to make sure they're spending money in the right places.
"We're already offsetting about double what our footprint is. So for me, in the short run and since we're technically offsetting more than we're consuming, I would rather improve the quality of the offsetting," he says.
The quality of carbon credits remains a hot topic, coming under fresh scrutiny earlier this year after an investigation into the credibility of Redd+, one of the cheapest and therefore most popular types of carbon credits.
Although he says he himself baulked when he read the headlines and immediately started discussions with Patch to understand the implications of the investigation and get their expert recommendations on immediate action, Dragos believes the subsequent (over)reaction across the industry suggests that we need to find balance – in a culture where both 'green' and 'greenwashing' labels are easy to throw around – if we truly want to make progress.
We should be able to scrutinise the credibility of individual projects without poisoning the entire system and double down on developing the technology for quality assurance instead of shutting everything down.
"It was disappointing to see some of the people I trust in our industry jump on the hate train very easily. We should always contest and scrutinise these things, but we shouldn't give the middle finger to all Redd+ projects," he says.

"A system as big as that can be improved rather than completely torn down; you're throwing away something people have been working hard on for 20 years. And people forget this is just not easy. Even with modern technology, it's not easy."
There is a danger that slamming companies like Delta, which invested a big chunk of its climate budget into Redd+, might end up putting off businesses in their decarbonisation journey.
"My thought was: even if they're in the wrong, even if you work for a company that used those low-quality types of offsets, you very likely meant well. Let's keep that in mind," says Dragos.
Among the companies we speak to furthest along in their journey to carbon zero and beyond, the consensus seems to be that they feel like they have only just begun and the road remains long.
While every company's journey is different they have more in common than they don't, and we believe that there's great power in sharing field notes along the way. There's a lot we can take away from Monta's pragmatic approach to decarbonisation: focusing energies on the biggest carbon centres in its business, improving the quality of short-term offsets while putting long-term changes in place and finding a good balance between optimism and cynicism.
---
Thank you to Dragos for taking the time to share your learnings as part of our Fieldnotes series – sharing inspiration, tactics and learnings from ambitious, high-growth companies that are putting the climate first.
---