Our solutions liberate farmers.
Sustainability has to be
sustainable for farmers, too.
By tracking and quantifying your shift to more sustainable practices, you are able to sell carbon certificates and earn an income on your green transition.
Shifting to Conservation Agriculture means less disturbance of the soil. You thereby enhance biodiversity and natural biological processes, and improve soil fertility.
A transition often results in higher output with lower input. Less driving in the field and optimal use of organic biomass requires less fuel, manpower, and fertiliser.
Calculate your carbon certificate potential.
Once you have created an account on our platform, you can add the relevant data from your fields – both historically and for the planned transition.
You will then be able to see calculations of your certificate potential down to the field and hectare level.
Full overview of your yearly earnings
After a successful carbon harvest year, we will verify your data and the quantified CO2e reduction, and can then convert the verified reductions into tradable carbon certificates.
For each active contract, you can get an overview of your potential earnings on the dashboard and access your carbon wallet to see and manage your earned carbon assets.
You are the owner of your certificates.
Each year we issue the earned certificates and can then choose to either keep them, sell them or let us help you get the best price in the market.
The process from field to financial gain.
Step by step:
How to become a Carbon farmer.
Every hectare of agricultural land has the potential to reduce greenhouse gas emissions. This means that you as a farmer hold one of the keys to fighting climate change.
With AgreenaCarbon you can sell carbon certificates if you implement Conservation or Regenerative Agriculture practices that reduce your CO2e emissions, such as no-till farming and the sowing of cover crops.
Meet some of our Carbon farmers
Nicolai Oxholm Tillisch
Rosenfeldt
"After switching to reduced tillage, we have seen a clear strengthening of our soil quality, and it has become more cultivable. In addition, we have also significantly reduced our fuel consumption and just by not plowing, we save approximately 60 EUR per hectare."
Hans Damgaard
JD Agro Cocora Farm
"One thing is that we have less overpasses, but most importantly, we reduce the evaporation of moisture from the soil, and that leaves more water for the plants, which is extremely important under these dry conditions we experience from time to time."
Søren Ilsøe
Knudstrupgaard
"When learning how to refrain from tilling the soil every single year, a whole new world opens. Biology can replace diesel and steel, and as an added benefit you will have more beneficial insects, vipers, larks and partridges."
Agreena monitors the reduced emissions from your field activities and creates verified, tradable carbon certificates. This is how we cut the cake, in order to ensure that the certificates are credible and of highest quality.
65% to you
65% of the verified carbon certificates are yours to keep. You can decide what you want to do with them.
20% non-permanence buffer
The buffer is the buyer's insurance that the certificates will maintain their credibility. This is a certification prerequisite and ensures that we can issue credible and market-competitive certificates at a premium price.
15% issuance fee
15% of all verified certificates will be paid to Agreena, to cover verification and issuance costs.
Want to join our carbon program?
You must be able to adhere to the minimum requirements for the full contract period.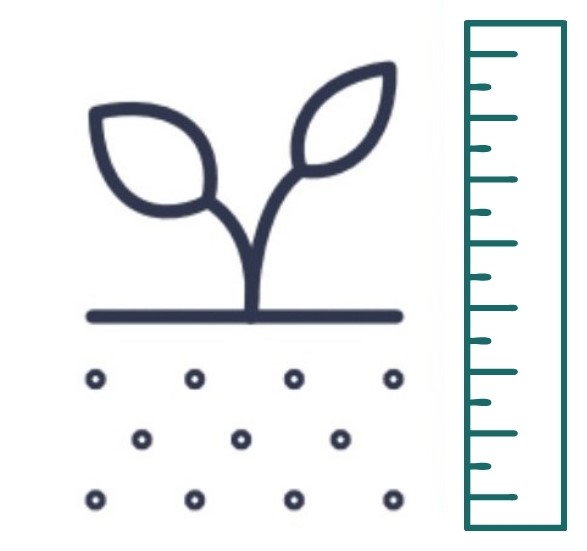 You must not disturb the soil any deeper than 10 cm.
Using intensive soil disturbance practices can cause the reversal of existing carbon sequestration, and can deplete soil nutrients and hamper water holding capacities.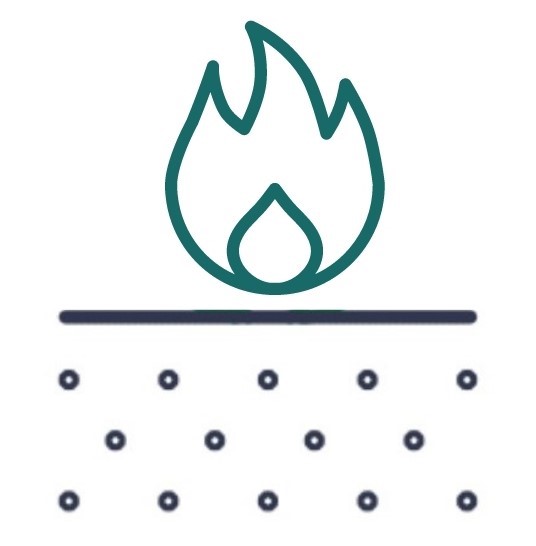 You must not practice burning of residues on your fields.
Successive fires destroy the organic matter that makes soil fertile, causing crop yields to decrease over time and increasing the need for fertilisers.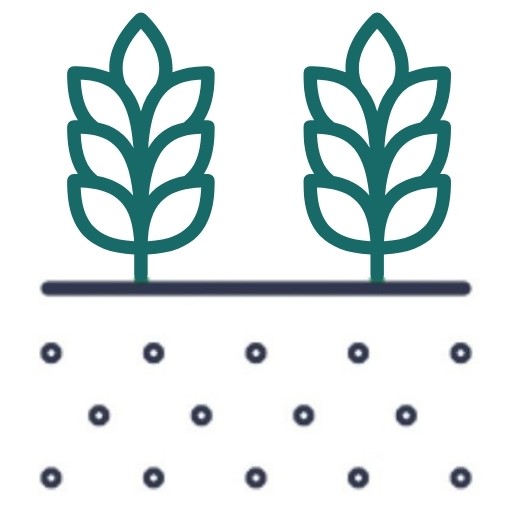 You must have a yearly yield on the participating fields, i.e. no passive peatlands or the like.
This programme is designed for active cropland. Peatlands, forestry etc. will have to wait for our next programme.
Read our full terms here
Frequently asked questions
Have a question?
Click on the button to go to our frequently asked questions. If you don't find your answer there, you are always welcome to contact us directly.
View our FAQ
Get smarter on AgreenaCarbon
Join the AgreenaCarbon webinar.
Join the recurring webinars held by Anne & Frederik from Agrovi, where farmers enrolled or interested in AgreenaCarbon have the opportunity to ask questions about the AgreenaCarbon programme.
You can ask generic questions related to AgreenaCarbon or specific questions to your particular fields.
Learn more about AgreenaCarbon Webinars
Do you want to be part of Agreena?
Conservation and regenerative farming will play a major part in our ability to both meet our global climate goals and feed the planet over the coming decades.
This is why we offer farmers new opportunities
to navigate in a more sustainable future, both commercially and environmentally.
As a farmer, you can receive financial assistance through carbon certificates in order to accelerate your transition to more profitable and climate-friendly agricultural methods.
Go to our platform and find out how much you can earn from your fields.